Historical sites and monuments
What do we like?
Cette basilique romano-gothique est l'une des plus remarquables réalisations de l'art roman dans le Nord de la France. Longue de 126 m, elle impressionne par sa profondeur et le sentiment d'intimité qu'elle procure.
Elle a été construite au XIe siècle pour abriter la sainte ampoule ainsi que les reliques de saint Remi, l'évêque qui baptisa Clovis en 498. Son tombeau (1847) occupe le centre du chœur. La sobre nef romane et le chœur gothique (fin du XIIe siècle) à quatre étages constituent un ensemble impressionnant de légèreté et d'harmonie. La façade fut construite en même temps que le chœur.
Pour en découvrir son histoire et son architecture, l'Office de Tourisme organise une visite guidée d'1h30 tous les dimanches à 15h. Réservation obligatoire en cliquant sur le bouton prévu à cet effet. Nombre de places limité.
Contact
Basilique Saint-Remi
Place Chanoine Ladame
-
51100
REIMS
Access
Public transport :

Public transport :
In the area
Accomodation
Restaurants
Events
Rates
| Titled | Min price | Max price |
| --- | --- | --- |
| Free of charge | - | - |
| Audioguide rate | 6€ | 6€ |
| Guided tour rate | 6€ | 9€ |
Opening
Monday

Open from 08:00 to 17:00

Tuesday

Open from 08:00 to 17:00

Wednesday

Open from 08:00 to 17:00

Thursday

Open from 08:00 to 17:00

Friday

Open from 08:00 to 17:00

Saturday

Open from 08:00 to 17:00

Sunday

Open from 13:00 to 17:00
Spoken languages
German

English

Chinese

Spanish

French

Italian

Japanese

Dutch

Russian
Other activities proposed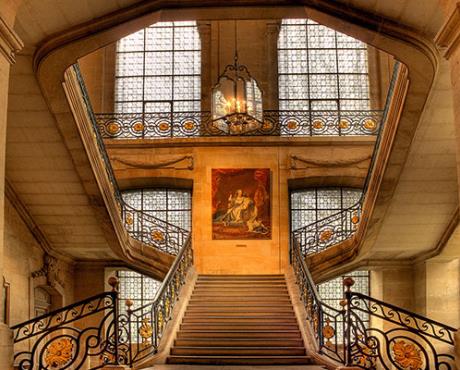 Museum
Musée Saint-Remi
Installé dans les bâtiments des XVIIe et XVIIIe siècles de l'ancienne abbaye royale Saint-Remi inscrite sur la Liste du patrimoine mondial de l'UNESCO, ce musée conserve d'importantes collections relatives à l'histoire rémoise de la Préhistoire à la Renaissance. Le musée s'articule autour de quatre sections : - l'histoire de l'abbaye,...
Latest modification on 10/10/2023