Become
Winemaker for a day
Our winemakers await you in the heart of the vineyard to share with you the secrets of the king of wines.
The experience
in a few words
Imagine sipping a glass of champagne and seeing some of your work in it.
Come and enjoy this authentic epicurean experience.
Depending on the season, you'll discover the work in the vineyards or in the cellars, and learn all about the Champagne-making process and the ancestral know-how that surrounds it.
A memorable souvenir of our Champagne terroir that you'll relive with every flute.
As the year progresses, the winemakers' work evolves. Depending on the date of your visit, discover these essential stages in the creation of Champagne:
In March and April, following pruning, the winegrowers work hard in the vineyards to ensure that the strands are properly secured to the tying wires. This manual operation facilitates access to the rows of vines for future viticultural work.
Relevage/Palissage (May/June)
Between May and June, winemakers are busy in the vineyards. To ensure the growth of branches and grapes, they must first make sure that the vines stay in their place and grow vertically (tying), then a little later, they untie and "arrange" the vines on the wires (trellising).
This is a crucial stage before the harvest. To determine when to harvest, the winemaker must check the quality, sugar content and acidity of the grapes.
Harvest (August/September)
Experience within experience! In September, the Champagne region was in turmoil. More than 100,000 grape-pickers work in the vineyards to harvest the grapes, 100% by hand.
Maximum number of people: 8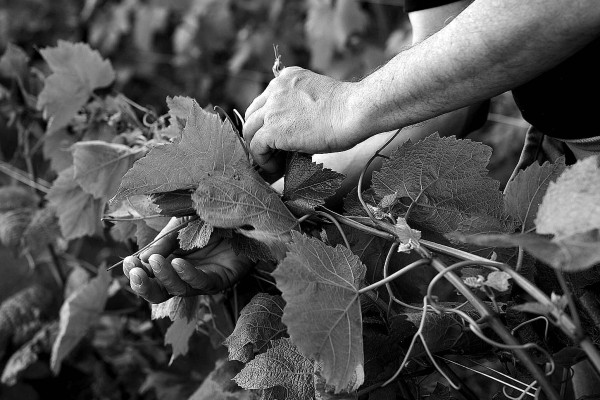 At the moment
Take part in braiding with Champagne Cosnard
June 25, July 1 and 2
"In June, we trellis our vines. Some plots are braided. By rounding, scrolling and winding, we twist the ends of the strands to form a cordon on the upper part of the vine rows. We look forward to seeing you in the heart of the vineyard to share this practice with you."